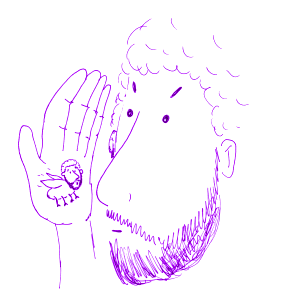 6. A who's who of past lives.

Quite frankly, you don't need to look for past lives. Everything you need to work on is in the current one -- your life is just a Reader's Digest Condensed version of your Karma history.
And besides, your previous lives will undoubtedly find you. Everyone has felt that tingling feeling you get when you meet someone special. You exchange a few words and somehow you feel you've known them forever...
The truth is you did know most of the people in your current life in previous lives. However, the script of Life gets changed around so that your mother may have been your son, or your cat a former lover, or your worst enemy might have been you. It's all part of the Cosmic Irony of Life, so live right, and think a moment before you swat that annoying fly that keeps buzzing in your ear. You never know who it might have been or who it'll be. A swat in this life could very well get you swatted in the next.


---